Find the Best Car Deals Near You ⤵
Best Way to Sell Your Used Car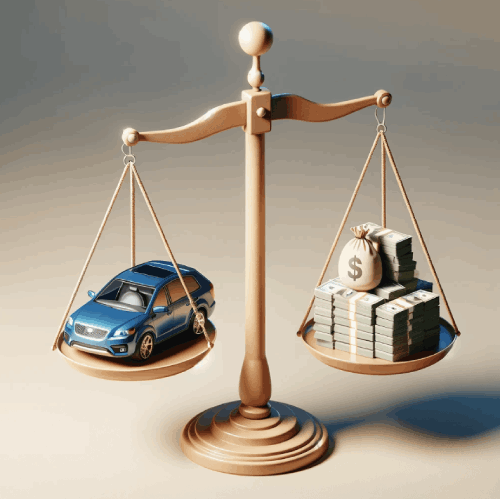 When selling a car, you generally have two options: sell to a private party or trade it in. Those who buy a new or used car from a dealer usually trade-in their current vehicle as part of the transaction - mainly because it's convenient and easy. But this convenience comes at a huge cost.
If you sell to a dealer, you're getting wholesale value for the vehicle, whereas if you sell to a private party, you're getting close to retail value. The difference can be several thousand dollars.
It seems like a no-brainer, so why doesn't everyone sell their vehicle to a private party? Well, because it takes more time and effort - plus some view it as risky to invite strangers over. This article will help you decide.
---
When to Sell Your Used Car Privately
When it comes time to sell your vehicle, which option is better? Selling it to a private party or trading-in/selling to a dealer?
There's one huge advantage to selling the car yourself: An extra $2,000 to $4,000 in your pocket - even if the car isn't worth very much.
By selling it yourself, you'll be able to get retail price (or slightly below) whereas if you sell it to a dealer, you'll only get wholesale value. The price difference is usually 10 - 20%.
Situations Where You Should Definitely Sell Privately
There are 3 scenarios when you should always try to sell the car privately.
If your vehicle has over 100,000 miles
Your vehicle had to be repaired due to a major accident.
Older vehicle worth less than $7,500.
Vehicles with over 100,000 miles, or older vehicles in general, are less desirable for dealers. Most franchised dealers won't even sell the cars themselves, but rather wholesale them to other independent dealers or get rid of them at auction.
Bottomline - you won't be offered a great price for your vehicle, so you're much better off trying to sell it yourself directly to the end consumer.
The other time you want to sell it yourself is if the vehicle has been in a major accident. We're not talking about a dent or minor fender bender, but rather a repair that cost at least $2,500 or more.
Most dealers will automatically deduct half the cost of repairs from the value of your vehicle. So if your car cost $5,000 to repair, they will knock $2,500 off its value even though the car may be in perfect shape.
Selling the vehicle yourself will minimize this diminished value. You still won't get the same amount compared to if the car had never been in an accident, but you'll still be much better off.
It seems like it's a no-brainer to sell your car privately, but there's a long list of disadvantages you need to consider.
Disadvantages of Selling a Car Yourself
First of all, you're going to have to invest a lot more time selling the car yourself. You'll need to create a classified ad, post to several different sites, answer emails and phone calls, and worst - arrange appointments for prospects to check out the vehicle. Oftentimes, people cancel or don't show up.

It can take several weeks to sell the vehicle, but sometimes you do get lucky and find a buyer right away - especially if you price attractively compared to other vehicles on the market.

Another disadvantage is the hassle of having to deal with payments, DMV paperwork, and the possibility of fraud during the transaction.

Many sellers - particularly women, are concerned about having strangers come by to test drive the vehicle. Although the crime rate is very low and there are things you can do to minimize it, there's still a chance that something bad could happen and some people don't feel comfortable with that.

In most states, selling your car privately will prevent you from getting a trade-in tax credit. This is only a disadvantage if you're in the market to buy a replacement vehicle at the same time. The trade-in tax credit can only be applied if you buy and sell a car in one transaction at a dealership. On a $20,000 trade-in, the tax credit can be worth between $1,000 and $2,000 depending on your local tax rates.

Finally, if you sell a car that breaks down right away, you could be dealing with some big headaches. Although they may not have a strong case, that doesn't stop many buyers from taking legal action.
In the end, you need to weigh these pros and cons and see if an extra $2,000 to $4,000 is worth the extra effort. If saving money is your top priority, then I feel it's definitely worth selling the car yourself, but if convenience and safety is at the top of your list, selling to a dealer or used car store is probably your best option (especially if you are trading it in for a different car).
---
Best Type of Car to Trade In
Although you'll get the most money if you sell your vehicle to a private party, I totally get that trading-in is more convenient and some people are just going to prefer this method. However, you should be aware of situations where it may not make sense to trade-in your car.
First, when buying a new car, don't automatically assume you have to trade-in at the same dealership. You should always separate your trade-in from your purchase, and this sometimes means you won't be selling your car at the same dealership where you purchase.
Trade-in Same Brand of Vehicle
If you're buying a Toyota and trading-in a Chevrolet, you should shop your car to a couple of different Chevrolet dealers. Reason for this is because a Toyota dealer isn't going to want to sell a Chevrolet in their used car lot. A person who goes to a Toyota dealership is interested in Toyotas, whether it's new or used.
A Chevrolet dealer will be more likely to give you a higher price on your trade-in, simply because they can sell that car on their used lot. If a Toyota dealer purchased your trade-in, they would likely turn around and sell it to a Chevrolet dealer or sell it at an auction. Why lose money to a middle man when you can sell directly to the final source?
Late-Model Used Cars Are Best
Dealers typically do not want to sell used cars on their lots if they have over 100,000 miles or if they're an older model going back 7 or 8 years.
If you've got an older car with lots of miles, it's best to try to sell it yourself, or you may want to get bids from local independent used car lots. They're more likely to want to buy your car since they typically sell older vehicles.
If you have a late-model, well maintained used car, dealers will compete to buy it. Make sure you shop it around to at least 3 dealers. Have their used car manager inspect the vehicle and give you their best bid, then use those bids to try to negotiate a higher price from other dealers.
Some dealers may already have too many of the same cars on their used lot, so they may not be particularly interested in yours - that's another reason you want to shop it around to several dealers.
If you shop your trade-in this way, you can easily put an extra $2,000 in your pocket when it's all said and done.
---
Factors That Affect Your Trade In Value
In general, there are four factors that affect the value of your used car to a dealer.
Condition
Popularity
Local market conditions
Individual appraiser
It's Condition
Most people think their car is in better shape than most - but chances are that's not what an appraiser is going to think.
If you look at used car pricing guides, they usually list four levels: Excellent, Good, Fair, and Poor. Realistically, 80% of all vehicles fall under the "fair" condition.
It's very rare for a used car to qualify for an "Excellent" rating - only those stored in a garage and never driven will pass the test.
If your vehicle has a small dent or two, dings or scratches on the paint, it will likely be labeled as being in poor condition, especially if it's a late model used car.
Other factors that affect condition include the vehicle's mileage and whether it has any mechanical problems or been in an accident. Vehicles with over 100,000 miles will have an extra penalty against them.
If the vehicle has been repaired after an accident, it will be worth a lot less. Usually, the diminished value equals half the cost of repairs - so if it cost $5,000 to repair, the diminished value would be about $2,500.
It's Popularity
The most popular used cars are generally the same models that are selling briskly as new. If brand new Toyota RAV4s are selling well, you can be confident your used RAV4 will also be popular, especially if it's still the same as the current generation.
The colors and options can also make an impact on the value of your trade-in. Neutral colors such as silver, white, or black tend to hold their value best while bold colors such as red, yellow and green may not be worth as much since there are fewer buyers interested in those colors.
Local Market Condition
If you have a used convertible and live in a cold climate, it's going to be tough to get a great price. Local market conditions are a big factor when it comes to the value of your used vehicle.
You also need to be aware that some dealers may simply have too much used car inventory that overlaps with your model and won't be interested in your trade-in. This is why it pays to shop your vehicle to several different dealers.
The Appraiser
The final factor that can affect the price of your trade-in is the individual who appraises your vehicle. Some of these guys have been in the business for decades and know how to get a low-ball price for your trade-in.
A common technique is to have the customer walk around the car with them while pointing out every single deficiency, such as scratches, dents, dings, dull paint, worn tires, etc. They may pretend to hear noises when they start up the car, or while driving. These are all psychological tricks designed to devalue the vehicle in your mind.
Again, the best defense is to shop your vehicle to multiple dealers so you can figure out the true value.
---
Why Used Car Price Guides are Usually Wrong
Most people turn to online pricing guides to figure out what their car is worth.
If you're wanting to get a ball-park figure, that's fine. But if you think pricing guides are going to give you an accurate number, that's a big mistake.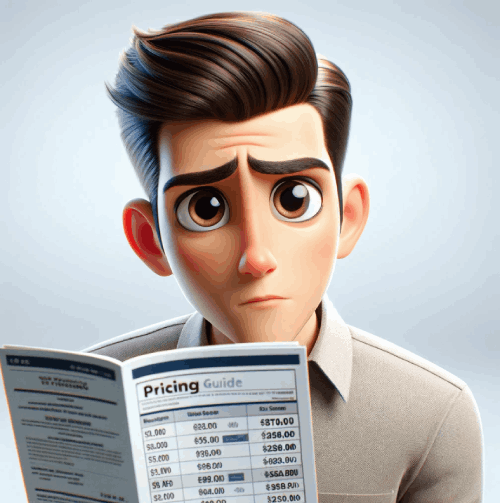 Pricing guides are meant to give you an average price, but there really isn't an "average" used car. Each one is different and what one may consider good condition, another may consider junk.
Even though a pricing guide may state your car is worth $20,000, a dealer can easily knock that down by pointing out defects such as body scratches, non-factory equipment, unusual wear and tear - the list goes on and everything is subjective
There are also large price discrepancies depening on your location. If you're trying to sell a convertible in North Dakota, you won't get as high a price as if you were selling it in sunny Florida.
The pricing guides try to factor in geography, but it's impossible to keep up with highly localized pricing trends.
A final reason pricing guides shouldn't be relied upon is the tendancy to undervalue prices so as not to offend dealers. KBB has a seperate pricing guide for dealers called QuickValues which you can only access with a paid subscription. Although I haven't personally seen the prices in that app, there are car buying experts that claim the wholesale prices are usually 5-10% higher than what you find in the free consumer guides.
So while the pricing guides may be a good source to get an an overall idea of pricing, don't think of them as set in stone. The only real way to determine how much your car is worth is to shop it around and see what the market determines.
---
How to Prepare Your Car For Sale
Regardless of whether you're planning on selling your car to a private party or dealer, you MUST take the time to prepare it properly so you can get the maximum price possible.
This means making sure the car is spotless inside and out, and that all small repairs and blemishes have been taken care of. Doing so can easily put an extra $1,000 to $2,000 in your pocket.
Mechanical Inspection

If you really want to be thorough and plan on selling the car to a private party, your first step should be to take your car to a mechanic for a full inspection. This will usually cost between $150 and $250 - but make sure they spend at least an hour on the vehicle.

If your car needs expensive repairs, you'll find out about it. Unfortunately, you may realize your car isn't worth as much as you thought. You'll also be one step ahead of the buyer. Most will want an inspection anyway so if you're honest about the problems up front, you will instill more trust in the buyer.

If the buyer opts to have the car inspected themselves, their list of recommended repairs may differ from yours so it will help to show them the results from your inspection.

Gather All Records

Collect all of your maintenance slips and records and stash them all in one folder. If you're missing some, call the shops and ask them to print out a copy for you - most will do it for free, but some do charge a small fee.

Clean the Car and Fix Minor Damage

This is the most important step. Make sure your car looks spotless inside and out. Psychologically, buyers will think you maintained the car well as long as it looks good. Use this to your advantage.

If your vehicle is regularly stored in a garage, it can be smart to have it professionally detailed. This will usually cost around $200. The alternative is to wash and wax the vehicle yourself. Also be sure to remove all junk from the inside and trunk. Check every little nook and cranny.

Clean the windows, both inside and out. Make sure all the upholstery is clean and remove any spots if you can. For dog hair, sticky tape can do wonders removing them from hard to reach spots. If you have damaged or worn items that are highly visible (such as cracked windshield, worn tires, broken tail light), it's best to repair or replace them before trying to sell the vehicle.

If you have minor surface damage, such as paint scratches or chips, it's best to try to touch them up. Don't repaint your vehicle, since most buyers will think it's been in an accident.
---
Signup for The Weekly Newsletter

Each week, I'll keep you up-to-date on the latest car deals and news that might affect your purchase. This includes...
Best Rebates, Incentives, and Lease Deals
Latest Car Buying Scams and Tricks
The Best & Worst Time to Buy a Car
Which Cars You Should Avoid
×
About The Author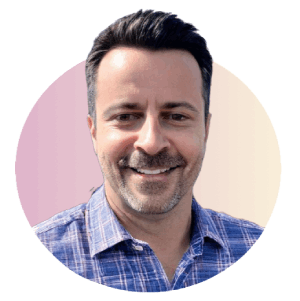 Gregg Fidan is the founder of RealCarTips. After being ripped off on his first car purchase, he devoted several years to figuring out the best ways to avoid scams and negotiate the best car deals. He has written hundreds of articles on the subject of car buying and taught thousands of car shoppers how to get the best deals.
---