Ultimate List of Car Buying Scams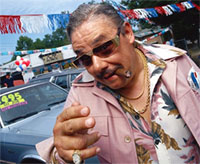 Thinking of buying a car? Then you're probably like most consumers - afraid and anxious about being ripped off. Consumers in the U.S. lose over $30 billion each year to car buying scams, many of which are easily avoidable. Over the last several years, I've been researching how car dealers work and have documented over 110 scams and tactics used throughout the industry. Not all car dealers are bad, but it can be difficult to figure out which ones are really honest. My goal is to expose the tricks used by the worst offenders so you don't end up becoming another victim.
112 Scams Sorted by Category
Note that I've assigned a "Danger Level" for each scam, ranging from a scale of 1 to 10 (10 being the most dangerous). The number reflects a combination of how costly, common, and likely it is for consumers to fall victim to the scam.