Find the Best Car Deals Near You ⤵
How to File a Complaint Against a Car Dealer
Car dealers have a bad reputation for ripping off consumers. While this may have been the norm in years past, many dealers try to treat customers better these days.
However, that doesn't mean you won't run into any problems or that you won't get ripped off. It's still common to find "errors" in paperwork or problems with a new car after you've driven off the lot.
In many cases, dealers will try to rectify the situation when you contact them, but there's always a few that require a heavier hand to get things settled.
Dealing with a Bad Car Dealership Experience
While there are many legitimate reasons to file a claim against a car dealership, there is one common exception - discovering problems after purchasing a used vehicle with no warranty. Even if the engine breaks down as soon as you start driving it, if you purchased and signed an "As is" contract, the dealer is not obligated to fix it. While many dealers may work something out with you, they are not legally obligated to do so. This is why it's so important to get a used vehicle inspected before purchasing.
Legitimate Reasons for Filing a Complaint
Fraudulent Practices - Car dealers engaging in fraudulent practices such as odometer tampering, selling cars with undisclosed defects, or lying about financing terms. This is usually not as common with new car dealers due to strict regulations and penalties - You're more likely to find this with independent used car dealers.
Poor Service - Subpar service, either during the sales process or after you've purchased the vehicle. If the dealer doesn't address your concerns or provide a satisfactory resolution, you may want to escalate your complaint.
Misrepresentation - Misrepresentation occurs when the car dealer provides false or misleading information about the vehicle or its pricing. This could include advertising a lower price than they're willing to sell for or hiding fees and additional services in the contract.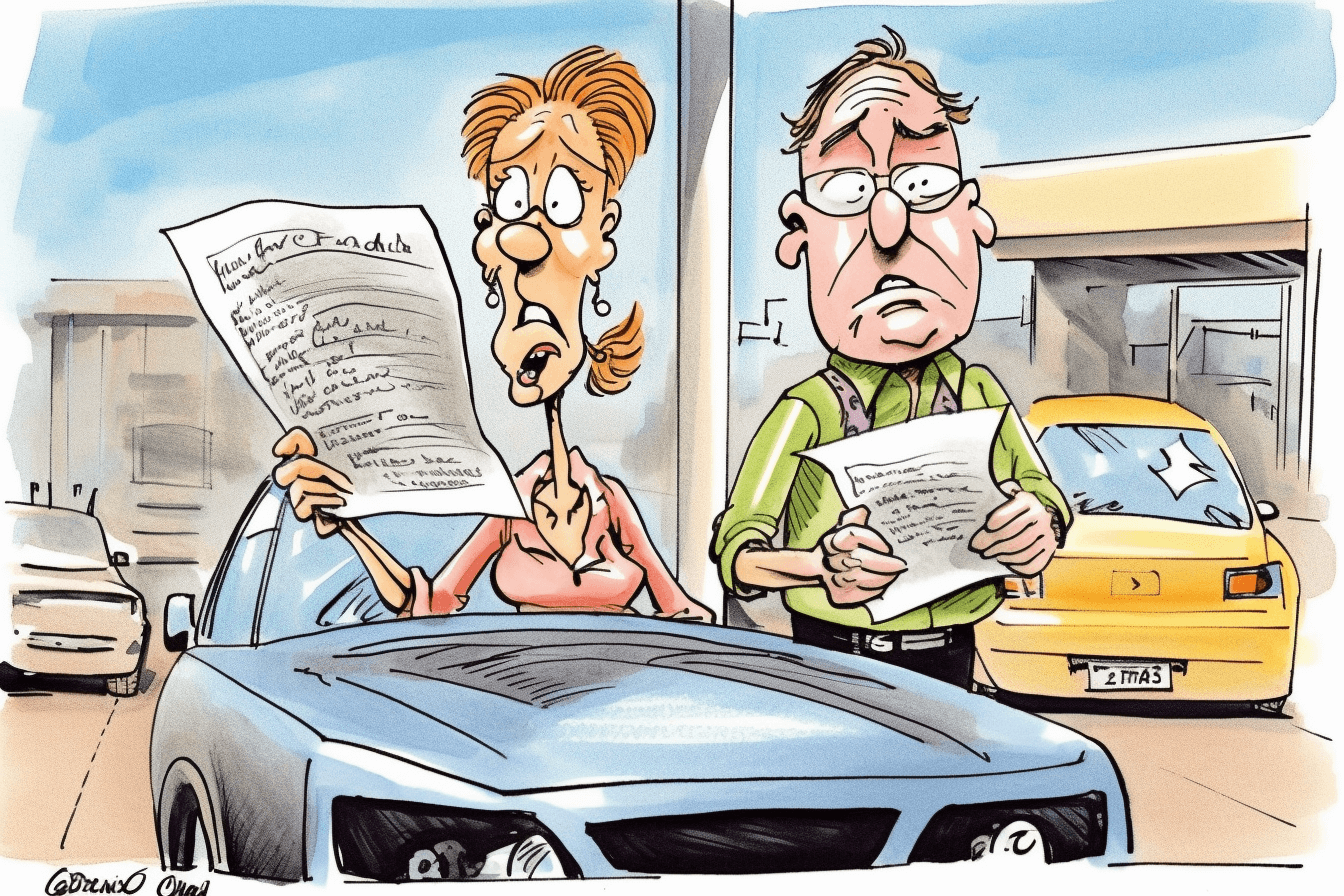 Before You File a Complaint... Do This First
The first step is to contact the dealer directly to try to work out a solution. Speak to the people you dealt with directly, and explain the issue and ask them what they can do to resolve it. Be sure to keep a record of your conversation, including the date and time, the name of the person you spoke with, and the outcome of the conversation.
If you are unable to resolve the issue, you should escalate your complaint to management. This may involve speaking with the general manager or general sales manager at the dealership, or it may involve contacting the dealer group if the dealer belongs to one (many dealers are part of a larger ownership group these days, such as AutoNation or Lithia Motors).
If you're not able to resolve the matter, let them know you'll be filing formal complaints with State agencies and reviewing the dealership negatively on several review sites. If the dealer is a franchised new car dealer, your first line of defense is to use the Customer Satisfaction Survey as a negotiation tool.
The CSS is a survey that is sent by the manufacturer to each new car buyer in order to get feedback on the dealership. They usually arrive via mail after a few weeks. Unlike many other product surveys, this is actually very important to dealers. Manufacturers use these surveys to determine how many cars to allocate to dealers, and to determine bonus amounts that will be paid.
If a dealer consistently gets high marks on these surveys, they will usually get large bonus payments and first dibs on the hottest selling cars on the market. The way to use the CSS is to call the general manager or sales manager at the dealership. Let them know you're not happy with the situation and that you will be filling out the CSS soon. Tell them you will be happy to give them high marks if the problem is fixed.
This will usually do the trick if it's a small issue, but sometimes dealers are very hard-headed and you have to take it to the next level.
How to File a Complaint Against a Car Dealership
If you tried to work it out directly with the dealer and it went nowhere, now is the time to contact the State Attorney General and other state agencies that are responsible for enforcing laws and regulations for car dealerships. If a dealer gets too many complaints, they could be fined or even have their franchise license revoked, so they take these very seriously.
Filing Complaint with State Attorney General
The state attorney general is important because they're responsible for enforcing laws and regulations related to car dealerships (both new and used dealerships). They can investigate your complaints of fraud, deceptive practices, or other illegal activities by dealerships. The attorney general can also take legal action against dealerships that violate state laws, such as those related to sales practices, financing, and advertising.
One thing dealers fear most are customers who file complaints with the State Attorney General. If a dealer gets too many complaints, they could be fined or even have their franchise license revoked, so they take these very seriously.
Here's a list of State Attorney Generals by state.
Contacting State Agencies Regulating Car Dealers
Here's a table with state-specific agencies and their contact information to give you an idea of the different types of agencies that deal with car dealerships. Each state may do things differently, this list is not exhaustive, so if your state is not mentioned below, search for the appropriate agency responsible for regulating car dealerships in your state.
| State | Agency Name | Contact Information |
| --- | --- | --- |
| California | California Department of Consumer Affairs, Bureau of Automotive Repair | Website, Phone: (800) 952-5210 |
| Texas | Texas Department of Motor Vehicles | Website, Phone: (888) 368-4689 |
| Florida | Florida Department of Highway Safety and Motor Vehicles | Website, Phone: (850) 617-2000 |
| New York | New York State Department of Motor Vehicles | Website, Phone: (518) 486-9786 |
| Illinois | Illinois Secretary of State, Dealer Licensing Section | Website, Phone: (217) 782-7817 |
| Pennsylvania | Pennsylvania Department of State, Bureau of Professional and Occupational Affairs | Website, Phone: (717) 787-8503 |
| Ohio | Ohio Attorney General, Consumer Protection Section | Website, Phone: (800) 282-0515 |
Giving a Car Dealer a Bad Review
Here is an exhaustive list of places you can leave a bad review for a car dealer. Dealers do tend to take online reviews seriously. Sometimes when you leave an honest bad review, the dealer will respond and may even try to solve the issue. Just don't abuse this, only write bad reviews when you've been geniunely scammed or taken advantage of.
Taking Legal Action Against a Car Dealership
If you've exhausted all other options and decide to pursue legal action against a car dealer, it's important to choose the right legal representation. One way to start your search for a lawyer is to use Google to find attorneys who specialize in consumer protection law. Use search terms such as:
"consumer protection lawyer near me"
"car dealership lawsuit"
"car dealer fraud attorney near me"
When you have identified potential lawyers, take advantage of their free consultations. This is an opportunity to ask questions and learn more about the legal process, the strength of your case, and the likelihood of success. During the consultation, ask about the lawyer's experience with cases similar to yours and their success rate. Also, find out what fees the lawyer charges and whether they offer contingency fees, which means they only get paid if you win the case. You should know whether you have a strong case at this point.
Once you've chosen an attorney, the process of filing a lawsuit can begin. Your lawyer will draft a complaint outlining the allegations against the car dealership and the damages you are seeking. This complaint will be filed in court and served to the defendant, who will have the opportunity to respond.
Throughout the litigation process, it's important to gather evidence and documentation to support your case. This can include photos or videos of the vehicle in question, records of repair attempts, and communications with the dealership. Your attorney will also work to obtain any necessary expert testimony or third-party inspections to bolster your case.
If the case proceeds to trial, you will have the opportunity to present your case in court and seek compensation for damages such as repair costs, lost wages, and emotional distress. In some cases, the dealership may choose to settle the case out of court to avoid negative publicity or the expense of a trial.
---
Signup for The Weekly Newsletter

Each week, I'll keep you up-to-date on the latest car deals and news that might affect your purchase. This includes...
Best Rebates, Incentives, and Lease Deals
Latest Car Buying Scams and Tricks
The Best & Worst Time to Buy a Car
Which Cars You Should Avoid
×
About The Author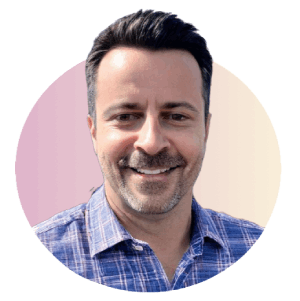 Gregg Fidan is the founder of RealCarTips. After being ripped off on his first car purchase, he devoted several years to figuring out the best ways to avoid scams and negotiate the best car deals. He has written hundreds of articles on the subject of car buying and taught thousands of car shoppers how to get the best deals.
---