Find the Best Car Deals Near You ⤵
Buying a Car Directly From the Manufacturer
Updated: May 30, 2023
During the past few years, popular models have been in short supply due to worldwide microchip shortages and production issues. With fewer models in stock to choose from, car buyers have increasingly resorted to ordering vehicles directly from the manufacturer even if it means long waits.
This process is commonly called custom ordering, build-to-order model, special-order vehicle, or factory order (just in case you hear these terms). Ordering a car this way has always been possible but not that common in the past. Now, it's more frequent and many dealers are a lot more familiar with the process - which makes it easier for you.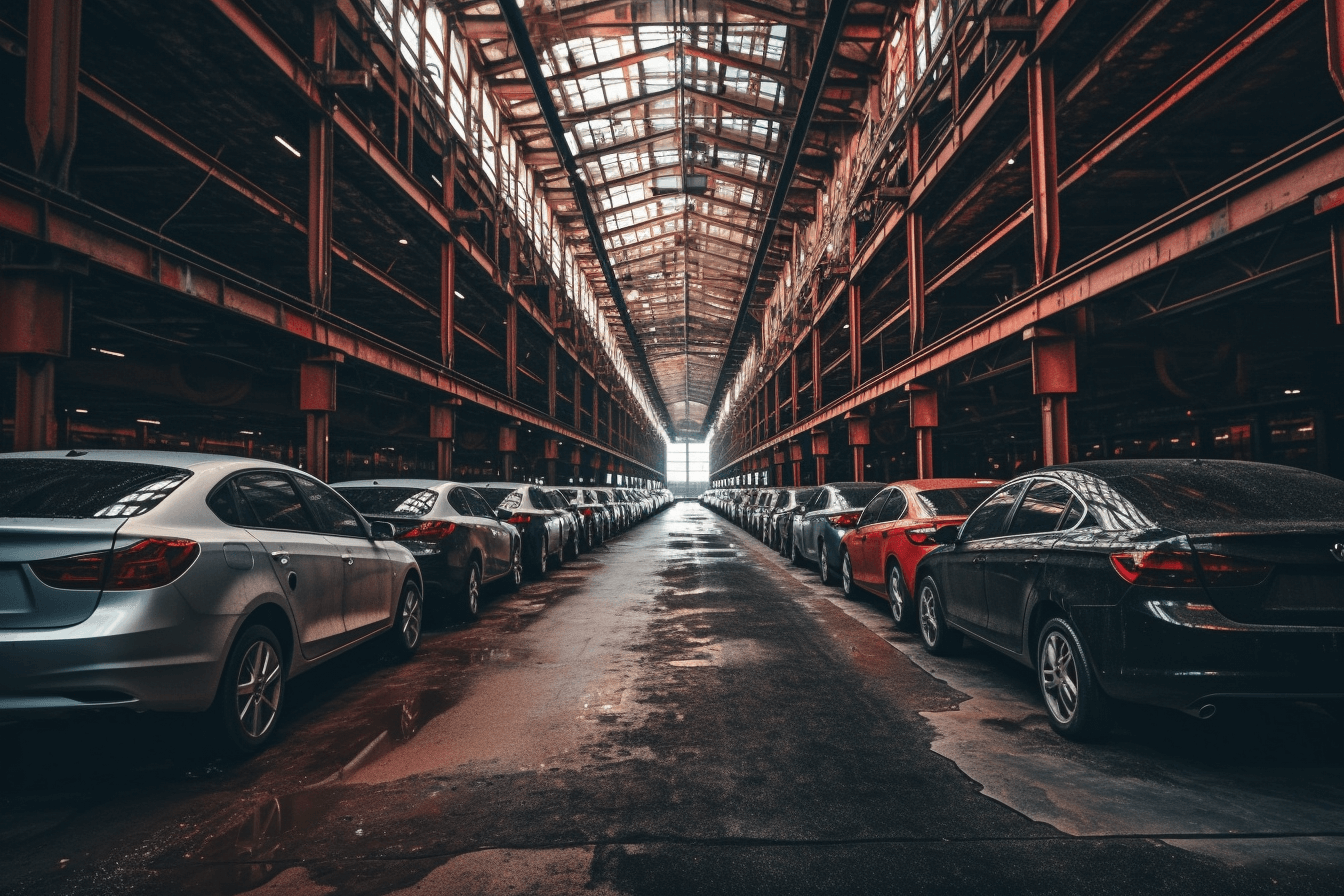 Speaking of dealers, it used to be that you could only do factory orders through a dealer, but now with new electric vehicle manufacturers such as Tesla, Rivian, and Lucid in the game, it's possible to actually order a car directly with the manufacturer (and it's a lot more convenient and hassle-free this way).
Advantages to Ordering a Car From the Factory
Factory orders offer several advantages for car buyers:
Customization: The top advantage of factory orders is getting a car to your exact specifications. Whether you're looking for a specific trim, color, or some rare options, factory orders allow you to customize to levels that are hard to find on dealer lots.

Better Deals: Dealers often welcome factory orders, as they bypass the financing costs associated with keeping a car in inventory. If you're after a high-demand model and willing to wait, you're likely to get a better deal. Factory orders can also help you avoid 'market adjustments,' or dealer markups, which can add thousands to the final price. Although a factory order might not always come with a discount, it's typically a better deal than buying a popular model directly off the lot.

Access to Specific Packages: A factory order may grant access to particular packages or options that aren't popular or readily available in your region. If you have specific needs, this is definitely a good way to go.

Control Over Extras: For the budget-conscious or no-frills shopper who only wants the base trim without extra features, factory orders can ensure you get just that. Oftentimes manufacturers advertise the base trim pricing, but it's almost impossible to find on dealer lots - that's because they make less profit on these trims and force shoppers to pay extra for the more premium versions.
Disadvantages of Factory Orders
While factory orders offer several advantages, it's important to understand the downsides:
Extended Wait Time: One of the biggest issues with ordering a car from the factory is the wait time. It can sometimes take several months to get the car delivered, and oftentimes, you won't have any idea when that will be. In a worst-case scenario, the unions may go on strike and shut down production. You could end up waiting a few extra weeks or even months.

Inconsistent Incentives: The incentives available at the time of your order may not be available at the time of delivery - so if the manufacturer decides to discontinue their rebates while your car is being built, you're out of luck.

Trade-In Depreciation: If you have a trade-in, the car will likely have to be re-appraised when the new car is delivered. If the wait time has been months, your used car may have dropped in price by a good amount. I recommend that you don't involve a trade-in if you're going to order a car from the factory.

Limited to Certain Brands: Typically, factory orders are an option primarily with domestic brands. Foreign car orders may not be custom-built; instead, dealers often find the closest match from existing inventory.

No Pre-Purchase Test Drives: You can't test-drive or physically inspect a car that hasn't been built yet. This could be a disadvantage if you like to experience a vehicle first-hand before buying.

Longer Waits for Specific Vehicles: Delivery times vary, with domestic vehicles taking six to eight weeks, foreign vehicles taking around three months, and electric vehicles from lower-volume manufacturers like Lucid or Rivian possibly taking even longer.
Where to Order a New Car
Once you've made the decision that ordering a car directly from the factory is the right choice, there are two ways to do it:
Ordering through the dealership
Ordering online through the manufacturer
The most common way is through a dealership - and this is the way you will have to do it for most manufacturers. Ordering directly online with the manufacturer is currently limited to a few brands that don't have a network of franchised dealers, like Tesla, Rivian, and Lucid - although some brands such as Ford and Volvo are starting to move toward online ordering as well.
1. Ordering From the Dealership
In most cases, your primary point of contact will be your local dealer, who will oversee the entire process, from placing your initial order to coordinating the final delivery, so it's important to work with someone that you feel good about.
Your relationship with the dealership will play a significant role throughout this process. A quality dealership will maintain regular communication about your order's progress, facilitating a smoother and more transparent ordering experience. The biggest complaint about ordering a car is usually due to poor communication from the dealer.
When it comes to ordering a new model that's in very high demand, the process can be more challenging due to limited availability. In such situations, I recommend ordering through a high-volume dealership. These dealerships often receive more allocations of popular vehicles and should cut down on the wait time.
2. Ordering Online From the Manufacturer
Brands like Tesla, Rivian, and Lucid currently allow buyers to place orders directly on their websites. You just navigate to the desired model, configure it to your preference, and place the order. The no-haggle pricing means the figure you see online is precisely what you'll pay, eliminating the potential stress of negotiating.
However, some states still prohibit manufacturers from selling directly to customers without a franchised dealership. This regulation varies from state to state, so make sure to verify if this applies where you live.
Manufacturers like Volvo and Audi are also getting on board with this trend, especially with their new electric vehicles. For example, Volvo's C40 Recharge SUV is ordered online but picked up at a dealership. Ford is also expected to follow suit with its lineup of electric vehicles.
Companies like Toyota have also introduced online ordering systems, such as the SmartPath system. These platforms guide buyers through the entire online purchasing process. Once the order is placed, a local dealer reaches out to arrange the vehicle's delivery. This blend of online convenience with traditional dealership service ensures a better car-ordering process.
Negotiating the Price of a Factory Order
Just because you're ordering a custom vehicle doesn't mean you lose your bargaining power. It's important to remember that you can negotiate the final out-the-door price as you would with any standard car purchase.
There are actually reasons why a dealership might be more willing to negotiate on a factory order. It saves the dealership money on inventory and floorplan financing, which is a loan to keep cars in the showroom. Especially when interest rates are high, the savings here can be significant.
It's worth noting, however, that some manufacturers selling directly to consumers, like Tesla, stick to a no-haggle policy. The prices are fixed and change based on market forces like supply and demand, not individual negotiation. For instance, Tesla typically reduces prices at the start of the year when sales are traditionally slower.
In the current market climate, buyers often find themselves paying MSRP or sometimes even more for models that are in high demand.
If you're trading in a car, dealers typically prefer to negotiate the trade-in value once your new vehicle arrives and you're ready to take possession. Remember to keep the negotiation of your trade-in value separate from the price of the new car.
How to Order a Car: A Step-by-Step Guide
Ordering a car directly from the factory isn't too complex. Here's a step-by-step guide to help you navigate this process:
Step 1: Credit Check/Financing: If you already know you have good credit and will have no problem getting financing, you can skip this step. Optimally, financing should be arranged within 30 days of getting the vehicle delivered. Most loan approvals are good for only 30 days, and since multiple credit inquiries can have negative impact on your credit rating, it's best to go through the financing process only once. If you don't know your credit situation, then you'll want to get pre-approved for a loan and make sure you can afford the vehicle you want.
Step 2: Build Your Car: Using the manufacturer's online tools, build the car with your exact specifications, including all the options and colors you desire.
Step 3: Contact Dealers: Once you have a clear idea of your specifications, it's time to reach out to dealerships. Get price bids just like you would for any other new car purchase.
Step 4: Shop Around: Armed with the best bid, shop that bid to other dealerships until no dealer can beat it. This is an effective way to secure the best possible deal.
Step 5: Review Financing Offers: After selecting a dealership, entertain any financing offers they might have (after you've already gotten loan offers from banks or credit unions). They may provide better rates than what you can get on your own, but only if you've already done the homework and gotten loan quotes already. If you already know you have good credit and will have no problem getting financing, delay this step and do it within 30 days of delivery so your credit is not dinged for multiple credit inquiries.
Step 6: Obtain a Signed Buyer's Order: Before moving forward, make sure you receive a signed buyer's order from the dealership's sales manager or fleet manager. This document will outline the agreed-upon price, terms, and any extras included in the sale.
Step 7: Pay a Deposit: At this stage, you'll usually pay a deposit, typically $1,000 or less. The deposit reserves the car for you and also counts toward the principal of your loan. Importantly, it also helps lock in your price.
Step 8: Patiently Wait for the Vehicle: After all these steps, you'll need to wait for your vehicle to be manufactured and delivered. This can take a few weeks to a few months, depending on the car model and manufacturer.
---
Signup for The Weekly Newsletter

Each week, I'll keep you up-to-date on the latest car deals and news that might affect your purchase. This includes...
Best Rebates, Incentives, and Lease Deals
Latest Car Buying Scams and Tricks
The Best & Worst Time to Buy a Car
Which Cars You Should Avoid
×
About The Author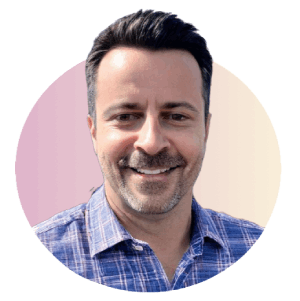 Gregg Fidan is the founder of RealCarTips. After being ripped off on his first car purchase, he devoted several years to figuring out the best ways to avoid scams and negotiate the best car deals. He has written hundreds of articles on the subject of car buying and taught thousands of car shoppers how to get the best deals.
---