Find the Best Car Deals Near You ⤵
How I Got the Best Car Deal
August 14, 2014
By Jason B. Lassner
Note: This is a guest post from one of my readers detailing the process he went through to get a fantastic car deal. He provides some great insights on what's going on in the market today, the pitfalls you need to watch out for, and how to ultimately get the best deal. Well worth the read if you're in the market for a new car.

Yesterday I put down a deposit on a 2014 Dodge Durango and I couldn't be happier—with my deal and my new truck.

I'm also ecstatic that my search for both is finally over.

It's been a month-long odyssey, and despite having played the car shopping game many times before, I learned some new things this time around.

My goal in this article is to share what I learned during my search for a great deal. I hope it complements the other great information available on Gregg Fidan's website realcartips.com and helps you find a great deal of your own!

Basic Terms
First a little background information about me: I'm 51 years old and married with 3 kids. I am a psychologist, author, and entrepreneur. In other words, I love figuring things out that don't make logical sense—like how to get my children to eat vegetables or how much to pay for a new vehicle.

I currently own a 2002 Mercury Mountaineer with 139,000 miles that I have driven with gusto for over 10 years. A few months ago I came to the realization that she's showing her age and it's time to trade her in before another harsh winter in the Midwest.

A positive experience with my Mountaineer encouraged me to look for another American SUV to haul my family and our outdoor gear. Since Mercury disappeared like the dodo bird I investigated other possibilities and quickly took a shine to the new Durango. After a test drive I was convinced it would make a great new ride.

I chose the base SXT trim with all wheel drive, V-6 engine, a few safety and convenience options like a back-up camera, heated front seats, large touchscreen, and a tow hitch for my bike rack. I preferred the dark cherry exterior and black interior color scheme.

Getting Detailed Price Quotes From Many Dealers
In "The Ultimate Step-by-Step Car Negotiation Guide" Gregg Fidan recommends that savvy customers gather price quotes from at least 7 different dealers after identifying their new vehicle of choice. He claims that even when the first few quotes are very similar, a minimum of 7 is necessary to find the best deal.

My experience suggests that he's onto something there. After choosing the Durango I went online and identified Dodge dealers with the lowest prices located within 500 miles of my home. This produced an initial list of 2-3 dozen dealers from which I began seeking detailed price information.

I used my own version of Gregg's recommended process for gathering quotes via email. This took a lot of time and energy, particularly because I was doing it in between work appointments and other family obligations. Despite my enthusiasm for figuring things out, the search soon felt like a slog through thick mud.

It took two weeks of correspondence with the initial list of dealers before I secured my first itemized quote—including a bottom line purchase price, list of applicable fees, and estimated trade-in value of my Mountaineer.

As I went along I learned to streamline my communication with dealers' internet sales departments, which decreased the time it took to get additional quotes. Unfortunately I discovered a much bigger problem: false transparency.

Information Gaps in the Information Age
Since the emergence of the internet 20 years ago car buyers have taken comfort in easy access to the invoice price of new vehicles (the dealer's bottom line cost). This information armed them for negotiations that otherwise felt like exercises in flying blind.

What I didn't know when I began my research, and what I suspect most people don't know, is that manufacturers and dealers have taken steps to regain the advantage with regard to vehicle pricing.

Through a series of hidden incentives they obscure the true invoice price and squeeze additional profit from each sale.
In other words, the dealer's bottom line cost remains invisible.

I discovered that something was amiss after obtaining invoice prices from several credible third-party sources but found them minimally helpful.

The dealers from which I solicited quotes advertised the 2014 Durango for several thousand dollars below the manufacturer's recommended sticker price—and much lower than the invoice prices provided in the third party reports. Since dealers are obviously in business to make a profit it became clear to me that invoice prices do not reflect the true bottom line.

As an experienced buyer of new vehicles this did not surprise me very much. But it highlighted a time tested axiom that became my mantra: there is no verifiable truth in vehicle pricing.

Separating 'Dem Apples From 'Dose Apples
In order to effectively compare quotes from different dealers you must, as Gregg says, "compare apples to apples."

This doesn't just refer to gathering quotes for vehicles with identical options or to the assessed value of your trade-in. It means compiling an itemized list of all applicable dealer fees as well as state fees such as title, registration, and sales tax.

In my experience, this challenge falls clearly in the "easier said than done" category.

Dealers have countless ways of exploiting their information advantage, which might be easier than ever because customers believe they are negotiating from a position of relative strength when in fact they are not.

As Gregg points out on his website, some dealer slights of hand can be made to look like honest mistakes. At the other end of the scam scale, requests for detailed pricing information are often met with fake charm and old school stonewalling. On several occasions I wondered if asking for an itemized quote was even less worthwhile than searching for Bigfoot.

A Small Example: Opaque Vehicle Pricing
One salesman I contacted worked at what he called a "no fee dealership" located on the far edge of my search radius. I reached out to him because he had the exact Durango I was looking for on his lot, listed for sale at a low discount price.

He responded quickly to my email messages, seemed like a straight shooter, and readily provided an itemized quote. He almost won my business despite being located 500 miles away from my home.

One reason I didn't end up buying from him was that his quote did not include title or registration costs. I didn't realize this until we were close to finalizing the deal because our communication seemed crystal clear. The extra $377 caused a proportional reduction in my desire to make the long drive to his dealership.

Did this salesman omit the title and registration fees on purpose to attract my business with an artificially low quote? Or was it an honest attempt to simplify the deal for an out of state buyer?

There is no way to know for sure. Regardless of his motivation it showed how difficult it can be to get a fully itemized quote.

A Larger Example: Fuzzy Dealer Math
I also came across less subtle methods of obscuring a vehicle's cost. As my research progressed I became interested in leasing a Durango rather than buying it. In order to find a great deal (and avoid getting scammed) I had to learn a new language—call it "lease-speak"—as well as the basics of lease payment math.

With the help of Gregg's website and more hours of deliberate practice than I care to acknowledge, I learned to do lease payment calculations by hand. As a result I became confident that I could negotiate a great lease deal without getting lost in the numbers shell game still played by many dealers.

My approach was as follows: determine a dealer's lowest purchase price, get a ballpark value on my trade-in, and then request a quote for monthly payments on a 36 month/12,000 mile per year lease with all fees and sales tax included. Then I used my rudimentary lease-speak to ask for the financing terms: residual percentage (depreciation value) and money factor (interest rate).

That was all of the information I needed to double check the math, put myself on more equal footing with the dealer, and be ready to discuss the terms of a great deal.

Or so I thought.

I was caught off-guard when every lease quote I received made no mathematical sense. I knew all of the finance terms involved and redid my calculations endlessly to make sure they were correct. I still couldn't figure out what was going on.

So I began asking the dealers to clarify how they figured their quoted monthly payments. I presented my calculations and invited them to point out my mistakes and show me what was missing.

On every occasion, whether in person or via email, the dealer refused to get into the details with me. I respectfully requested clarification but got absolutely nowhere. Not one dealer was willing to be open and honest about the terms of his offer!

Call me naive, but looking back I have no idea why no one sized me up as a serious buyer in search of transparency to seal the deal. I understand that I may have appeared to be "cornering" them into giving away profit or revealing their trade secret fuzzy math—in which case I was bound to hit a dead end.

My intention was not to corner anybody—it was to come to terms on a great deal that also made sense to me. But this was not to be, perhaps because the game simply isn't played that way.

Despite my diligence I could only get 'so close' to transparency before hitting a proverbial brick wall.

Local Leverage
My experience gathering and clarifying price quotes led me to conclude that it is virtually impossible to close the information gap and find a transparently great deal. I therefore agree with Gregg that the goal of new vehicle pricing research should be to leverage a local dealer into matching the best deal you can find elsewhere.

The advantages of reaching this goal are fairly obvious: you simplify the experience of finalizing the deal by avoiding the expense and inconvenience of driving far from home; you benefit from any offered freebies because you live nearby (my local dealer offers free unlimited car washes); and you set a precedent for getting a great deal from a local dealer the next time you're in the market for a new vehicle, to name a few.

What was less obvious to me as I began my research was how to play my cards right and encourage the local dealer to match my best deal. I'm not sure if my experience was representative (perhaps Gregg could offer some big picture perspective on this), but I successfully reached that goal at the last possible minute.
(Gregg's Comment: From my experience, the closest dealer was not able to match or beat the best price in a majority of the cases where I had 7 or more dealers competing. Although a local dealer is more likely to try to win your business, it's hard to compete on price if there are higher-volume competitors in the region).

One thing I know for sure is that the local dealer would never have beaten my best deal if I hadn't given him a chance to do so. I sent an email to all of the dealers from which I received quotes and told them about the best deal I found elsewhere. I also let them know they still had time to win my business because I hadn't yet put down a deposit.

I didn't actually expect any of them to respond with a better offer, especially the local dealer who wouldn't budge from his previous quote when I visited him in person a few days earlier. I was stunned the following morning when he offered to match my best offer, which turned out to be a win-win for me.

As mentioned above, I didn't figure out that my best out of town deal failed to include title or registration fees until it was almost too late. When the local dealer 'matched' that offer he saved me $377 in addition to a time consuming and expensive road trip to an out of state dealership!

The Bottom Line
How realistic is it to expect your local dealer to match (or beat) the best deal you find elsewhere? I don't know the answer, but I know it is possible—perhaps even more likely than you think.

The moral of my car shopping story is that dealers still do what it takes to maximize profits, especially in an era when customers mistakenly believe they have the information required to negotiate a transparently good deal.

In my case the best defense was extensive due diligence while accepting nothing at face value. At least until the 11th hour when the terms added up correctly and revealed a truly advantageous bottom line.
Jason B. Lassner is living the midlife dream in Iowa City, IA. When he isn't helping others help themselves, hanging out with his family and friends, or playing outdoors, he occasionally tries to write coherent sentences. In 2013 he co-published a book called The Roadmap: A Fable About Permanent Behavior Change. Contact Jason at: Jason@readysteadychange.com
---
Signup for The Weekly Newsletter

Each week, I'll keep you up-to-date on the latest car deals and news that might affect your purchase. This includes...
Best Rebates, Incentives, and Lease Deals
Latest Car Buying Scams and Tricks
The Best & Worst Time to Buy a Car
Which Cars You Should Avoid
×
About The Author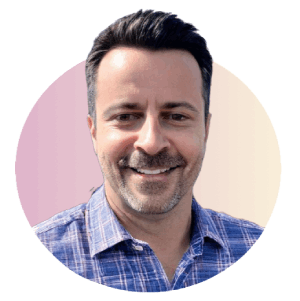 Gregg Fidan is the founder of RealCarTips. After being ripped off on his first car purchase, he devoted several years to figuring out the best ways to avoid scams and negotiate the best car deals. He has written hundreds of articles on the subject of car buying and taught thousands of car shoppers how to get the best deals.
Latest Weekly Car Buying Tips
November 2023
October 2023
I welcome your car buying questions. Email Me and I'll be glad to answer them!
---